Data Visualisation
The presentation of data of any kind requires – due to the ever-increasing data and digital literacy of its consumers – more and more flexibility in terms of location, presentation and interaction.
With our expertise in data visualisation, we help you to find and implement the exact forms and platforms that appeal to all your contemporary consumers, in order to make the consumption of information as smooth as possible.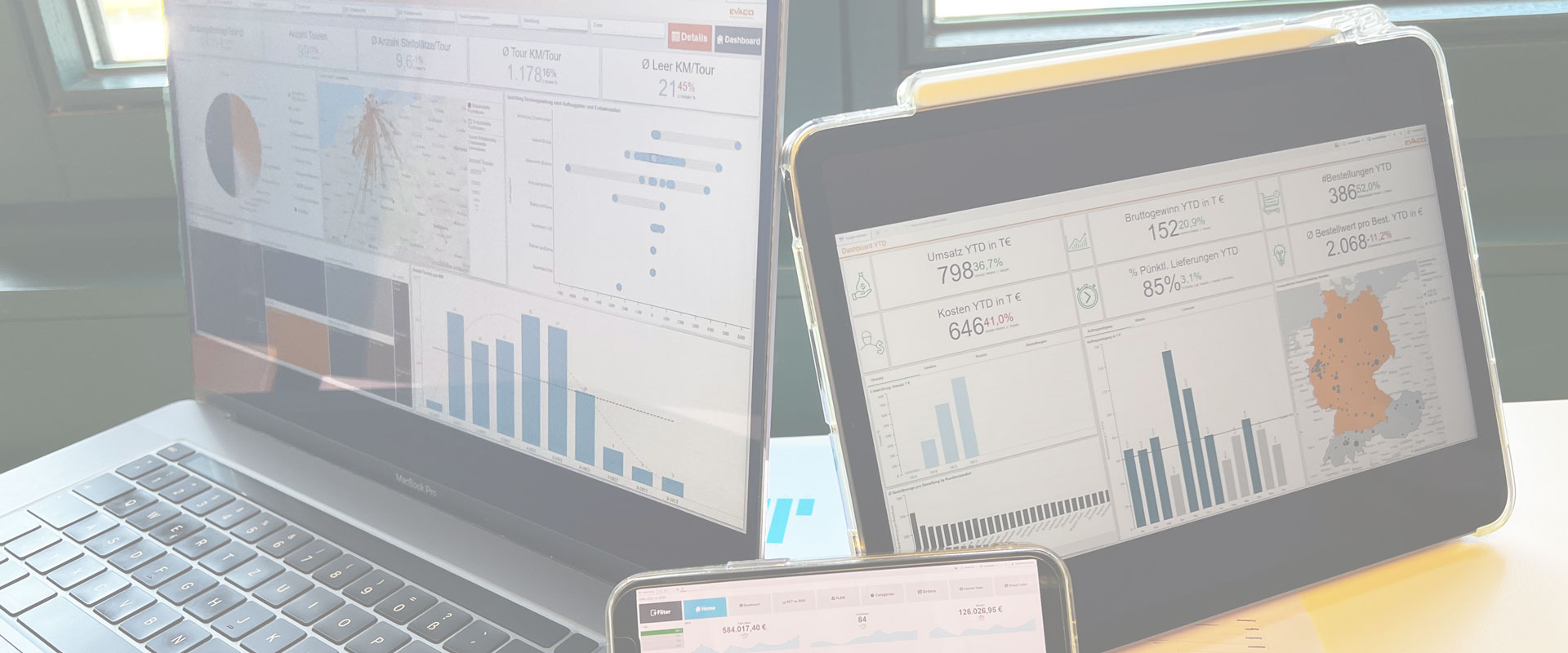 Our focus in the field of data visualisation
Advice on visualisation concepts
UI & UX Konzeptionierung
Native Web-Like UI & UX
Embedding in websites, portals and web-based tools
Design Workshops
"The steadily growing number of analyses requires that you can see directly which statement is made for each individual. Evaluations of any kind are no longer only consumed on the company laptop, but by means of a wide variety of devices, portals and tools. Users want a consistent experience across the board."
Heiko Merget
Our Awards
We are proud of the 17 awards we have achieved, which confirm our professional expertise. They include Qlik® "Partner of Excellence 2021", PlatformManager "Partner of the Year 2021" and ThoughtSpot "EMEA Partner of the Year 2021".
EVACO YouTube Channel – Tips & Tricks for Modern Analysis Solutions
Our playlist "EVACOeducation Tips & Tricks with Qlik" provides you with tips on the tool
On our YouTube channel you will find short explanatory videos in German with helpful hints, solutions and news about the tools from our holistic solution approach. From beginners to advanced users, everyone will find something here and can learn something. Regularly update your skills or find an introduction to the various functions of the different solutions.