Data Visualization
Die Darstellung von Daten jedweder Art verlangt – durch immer weiter zunehmende Data- und Digital-Literacy ihrer Konsumenten – stetig steigende Flexibilität, was Ort, Darstellungsform und Interaktion angeht.
Mit unserer Expertise in Data Visualization helfen wir Ihnen, genau die Darstellungsformen und Plattformen zu finden und zu realisieren, die alle Ihre Konsumenten zeitgemäß ansprechen, um so das Konsumieren der Informationen so reibungslos wie möglich zu gestalten.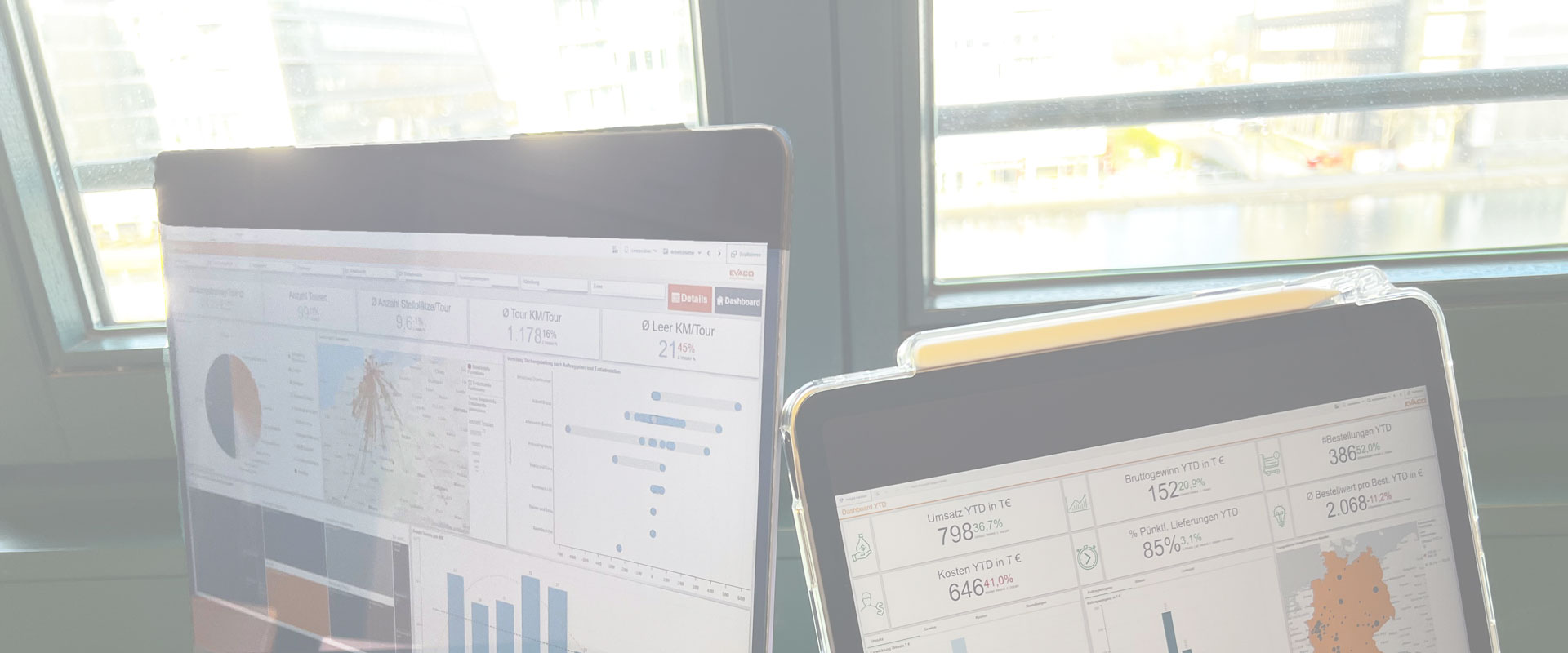 Unsere Schwerpunkte im Bereich Data Visualization
Beratung zu Visualisierungskonzepten
UI & UX Konzeptionierung
Native Web-Like UI & UX
Embedding in Websites, Portale und webbasierte Tools
Design Workshops
"Die stetig wachsende Anzahl an Analysen setzt voraus, dass man jeder Einzelnen direkt ansehen kann, welche Aussage getroffen wird. Auswertungen jedweder Art, werden nicht mehr nur auf dem Firmenlaptop konsumiert, sondern mittels einer Vielzahl verschiedenster Endgeräte, Portale und Tools. User wünschen sich eine übergreifend konsistente Erfahrung."
Heiko Merget, Managing Consultant Data Visualization Team
Unsere Auszeichnungen
Mittlerweile können wir auf 15 Awards und die damit bestätigte fachliche Expertise stolz sein. Unter anderem als Qlik® "Partner of Excellence 2021", PlatformManager "Partner of the Year 2021" und ThoughtSpot "EMEA Partner of the Year 2021".
alle Awards ansehen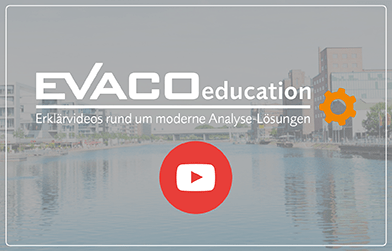 EVACO YouTube-Channel – Tipps & Tricks rund um moderne Analyse-Lösungen
Unsere Playlist "EVACOeducation Tipps & Tricks mit Qlik" hält Tipps zum Tool für Sie bereit
Auf unserem YouTube-Channel finden Sie kurze Erklärvideos in deutscher Sprache mit hilfreichen Hinweisen, Lösungswegen und Neuigkeiten rund um die Tools aus unserem Ganzheitlichen Lösungsansatz. Vom Einsteiger bis zum fortgeschrittenen User wird hier jeder fündig und kann etwas lernen. Verpassen Sie Ihren Skills regelmäßig ein Update oder finden Sie den Einstieg in die vielfältigen Funktionen der unterschiedlichen Lösungen.